New Trier High School East
Class of 1980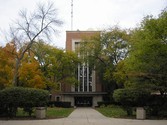 Survey for Saturday, June 27, 2020, Day Activities!
There will be a tour of the NTE campus on Saturday, June 27, 2020, at 10:00 a.m. In addition to the tour, would any of you be interested in participating in some activities (Basketball, Volley Ball, etc.)? Please send us your response and let us know, so we can make plans!
Thank you!
You must be a member to submit this survey. If you are a member please log in first. You can't submit this form until you've logged in.
* Answer Required

1)
* Please answer below questions!



| | |
| --- | --- |
| | Want to participate in a YOGA class |

| | |
| --- | --- |
| | Want to participate in a SPORTS activity |

| | |
| --- | --- |
| | Want to participate in a SCAVENGER HUNT |

| | |
| --- | --- |
| | Want to participate in a COMMUNITY SERVICE PROJECT |

| | |
| --- | --- |
| | Want to use the WORK OUT ROOM |

| | |
| --- | --- |
| | A CULTURAL activity such as a tour of the Holocaust Museum, tour of the Bahai Temple, a visit to the Botanical Gardens , Grosse Point Lighthouse, Mary and Leigh Block Museum of Art at Northwestern |